The betting site is an amazing platform where you can place your bets and win big profits. The vice vasa are also true, and if you do not know how to place bets, you might end up doing the wrong things hence resulting in loses. As a bettor, your main aim is to get profits and nothing else, and betting is a business like any other business. Therefore, learning the basics of betting, such as placing a bet should be considered fundamental. Before you start, you must fund your account with the minimal amount required.
1.Know the type of games you want to place on your bet slips. The screenshot below shows you the varieties of games to choose.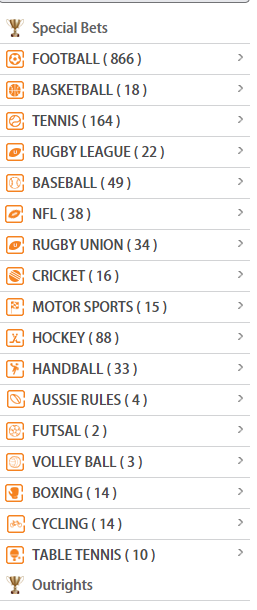 2. Then click on (>) as seen above depending on which type of game you want. Let's say we choose football and this is how it will redirect me.

3. After doing so, click on the games you want to place your bet on, once you click you will notice at the right hand it will show you the games selected. So, depending on which team you predict will win, click on it and it will be added on your bet slip. Different players prefer different modes of playing. Some prefer single bets, multiple and so on.
4. Once that is done, enter the amount you want to stake with and place your bet.