Logging into your Sportybet account and checking for results through third party sources can be time wasting and data consuming. Using the Sportybet Mobile App enables you to instantly check for live results, get winning tickets directly on your mobile phone. The Sportybet Mobile App also has a feature that sends you a winning alert as soon as the match you place a bet on ends. You get a pop-up notification of the match results and the amount you have won. To download the Sportybet App and enjoy these features, follow the steps below.
1. Visit the Sportybet official website through your mobile website.
2. Click on the App icon on the Navigation bar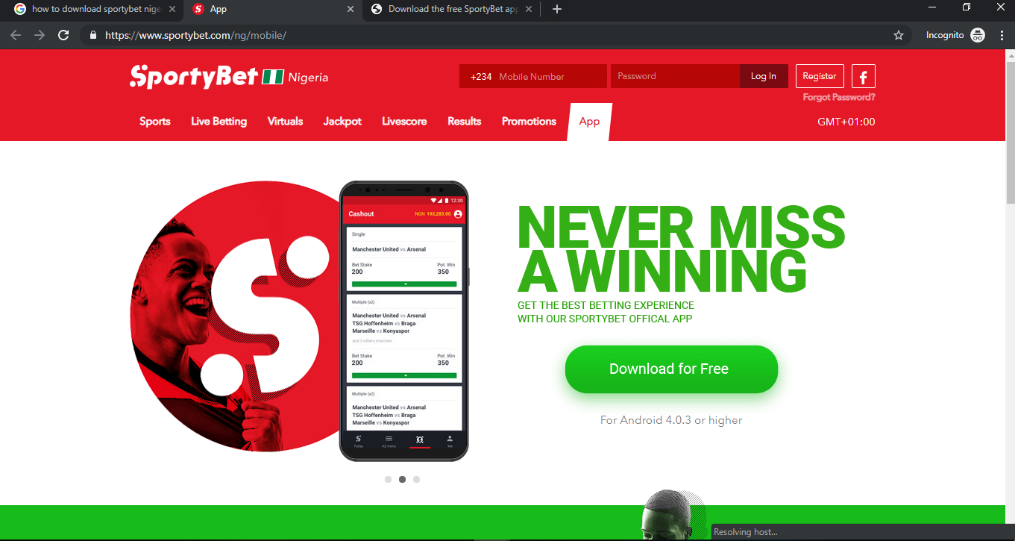 3. Click the "Download for free" button and proceed to scan the QR code with your phone OR you can enter the download address in your URL bar to download.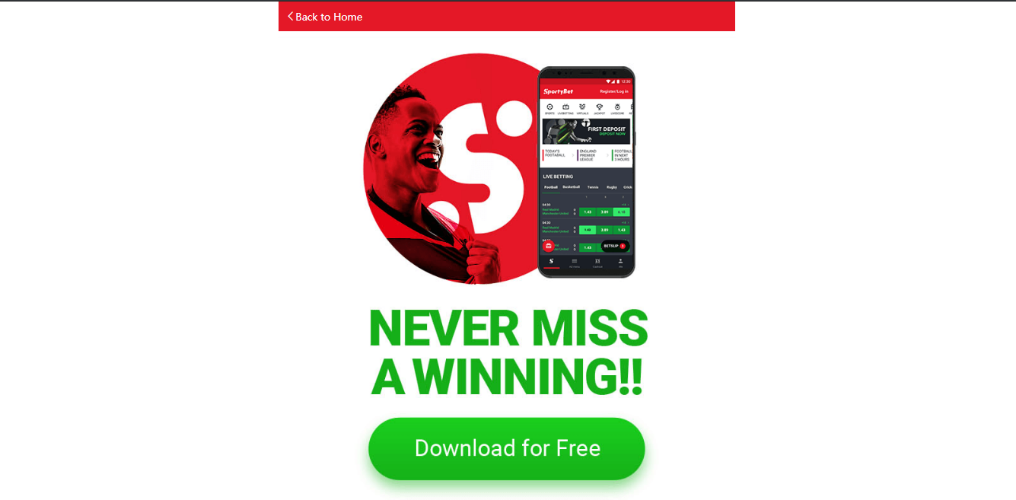 4. Install the app on your device and login with your user details.
5. If you don't have a user account, choose the sign up option immediately you open the app, input required information on the fields provided and wait for a verification message.