1960Bet is a reliable online sports betting brand that provides vast options when it comes to games and virtual betting. This betting website is also known for fast payout and its bonus packages, which punters can benefit from as long as they become a verified user. Below is a guide on how to open your own user account with 1960Bet.

1. Go to www.1960bet.com/registrazione1960.jsp and click on "go to site"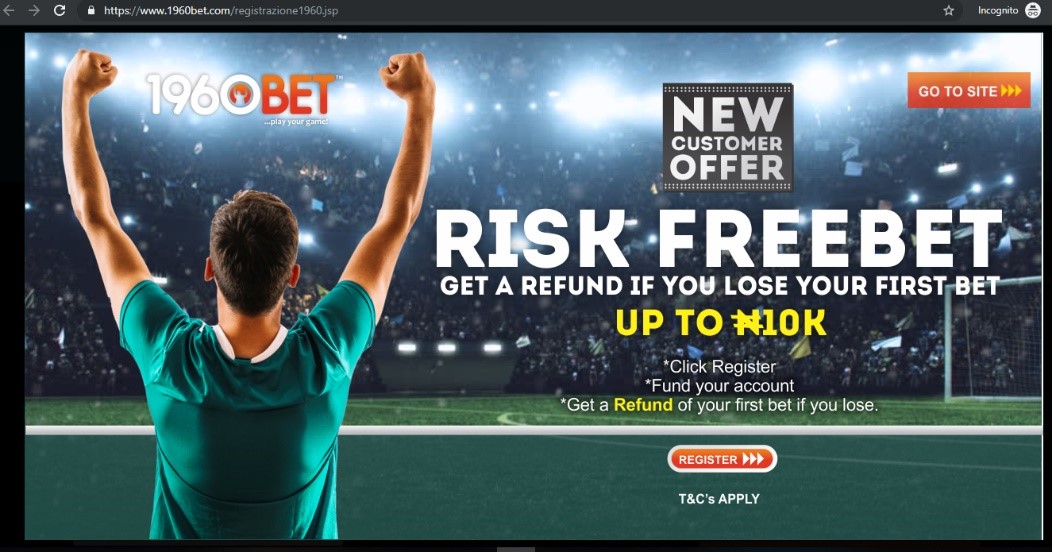 2. The registration page will immediately be displayed. Sign up by filling the registration form with the required details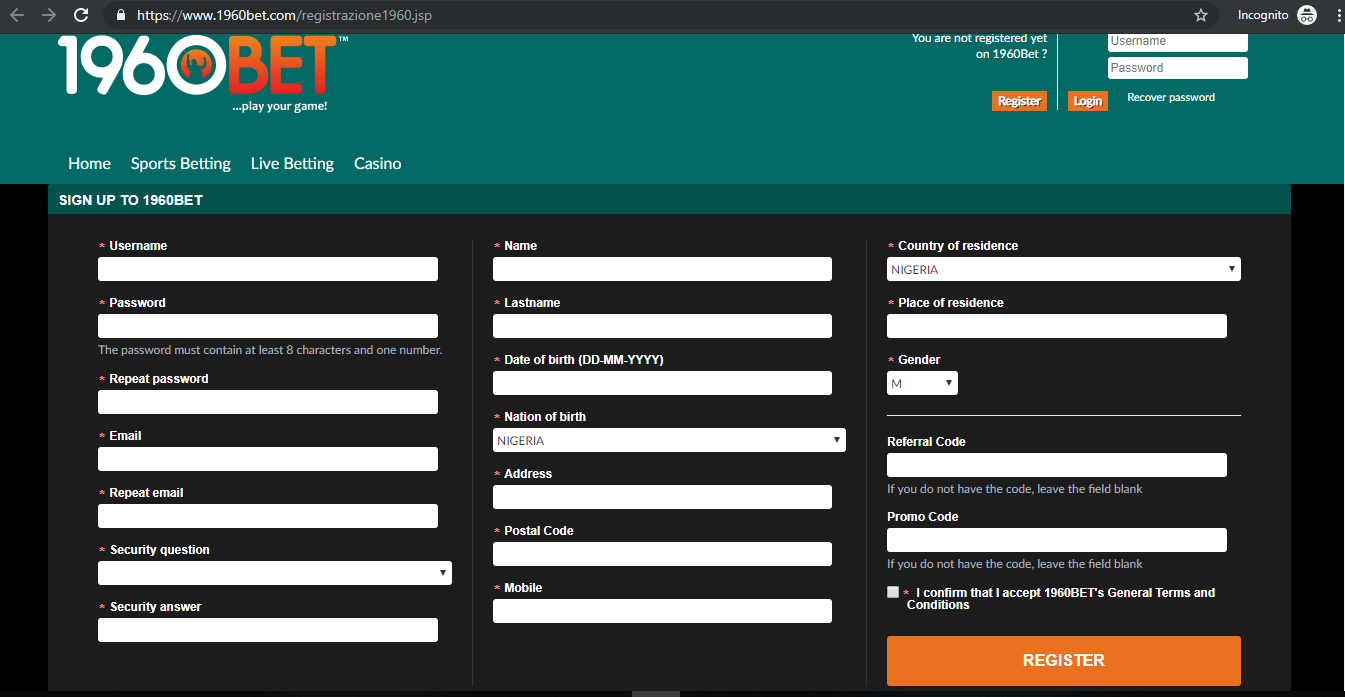 3. After you have filled all personal detailed required, read and confirm you have read the terms and conditions of registration.
4. Click on "register" at the bottom of the page. A confirmation email will be sent to you. Click the link in this mail and you will be redirected to the 1960 home page.
5. Sign in with your new user details.