AccessBet is a famous online sports betting and casino brand specially tailored to cater to Nigerian punters. Apart from the wide selection of betting options, the website also offers competitive odds on sports betting. Here is a straightforward guide on how to join AccessBet.
1. Visit the AccessBet website and click on "register" just beside the "login" button.
2. Fill in your mobile number in the field provided and a code will be sent to you via SMS.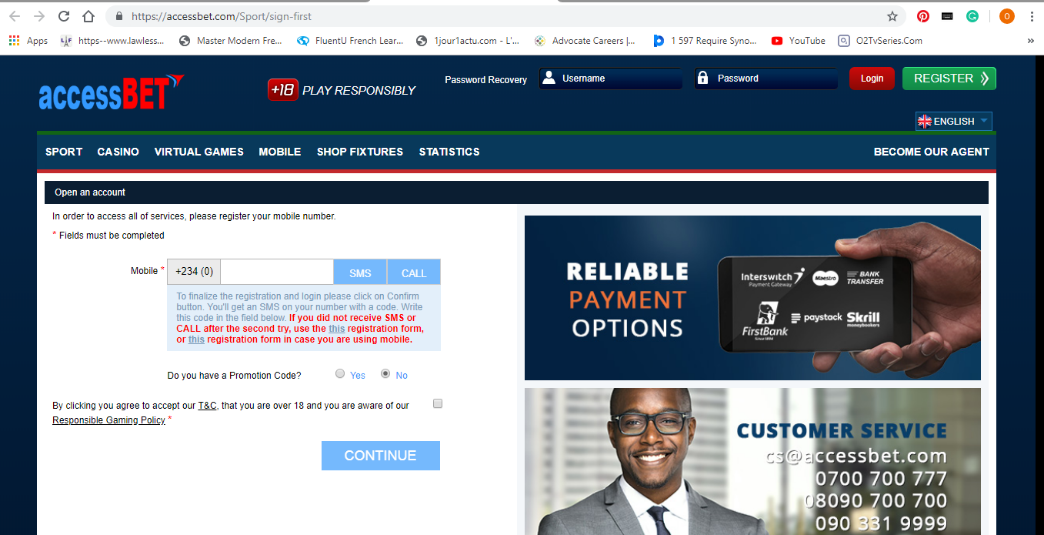 3. Enter the code sent to you in the verification box, read and confirm you have read the terms and condition.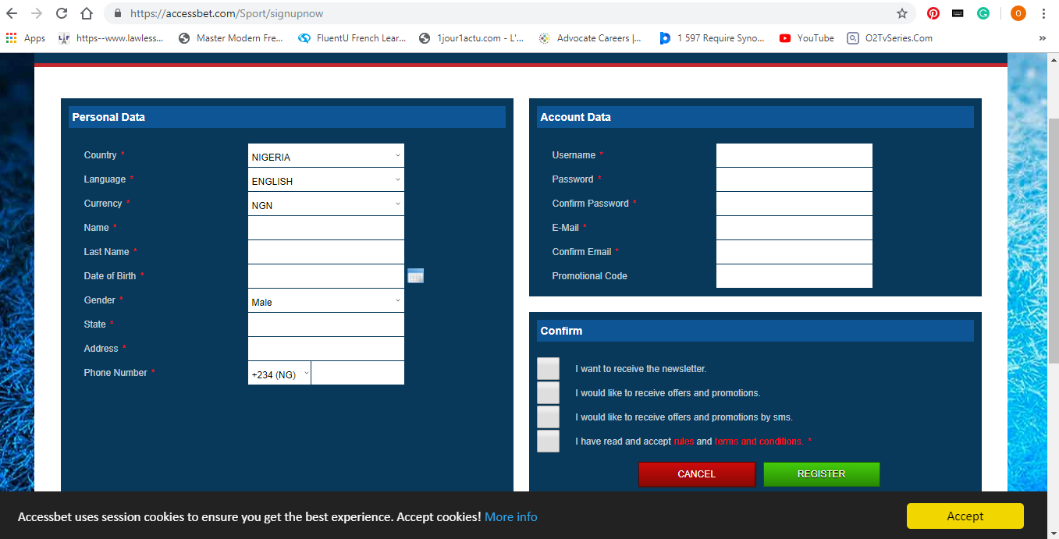 4. Proceed to fill the next form with your email address and other required information.

5. A verification link will be sent to you and you will be redirected to the page when you click on this link.

6. Sign in with your new details.