Online betting in many countries has grown tremendously since many people get involved in betting. The gambling sites pay a certain fee to the government for them to be able to serve the players. Many players are registering with Bet365 because of the amazing gaming options available for its players.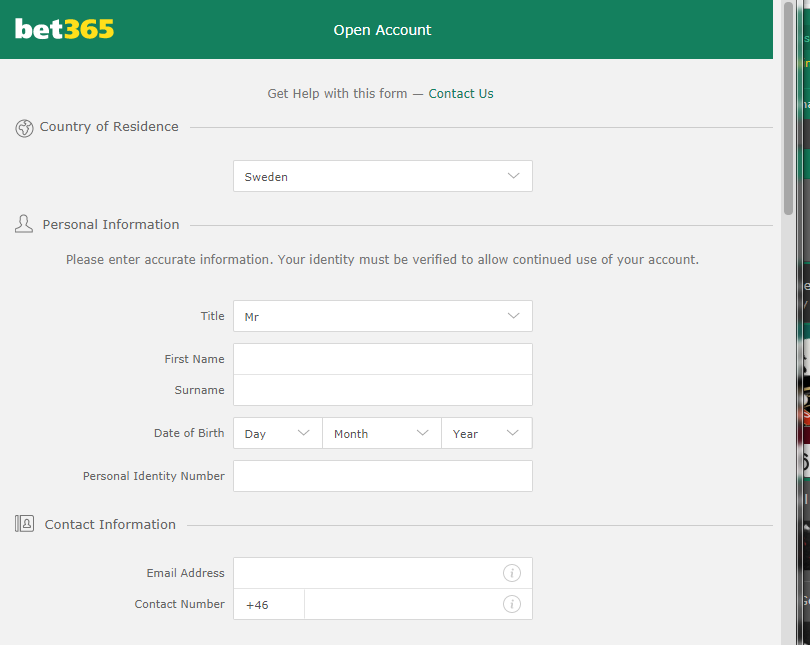 It is founded in 2000, with over 19 million registered users across the globe. They accept users from different countries of the world; you can check if your country is allowed to register with the site. For those countries that gambling is banned then users are unable to register with Bet365.
This is how to go about with your registration:
Visit the site https://members.bet365.com/members/services/openaccount/?displaymode=Desktop to open an account.

Fill the details
Title – Mr, Miss, Mrs and Ms
First Name – Your original name as per the ID.
Surname – Insert your last name.
Date of Birth – your date of birth, month, and year.
Email address – the email you regularly use.
Contact – your phone number.
Address – fill your house/estate address. Address 2 and 3 are optional.
Town/city – depending on which city or town you reside.
State/region – fill the state you currently stay.
Username – should be 6-14 characters.
Password – insert a password you will remember.
2. Insert a four-digit code and do not share with anyone.Afterward, accept the terms and join Bet365