Wondering how you can sign up on Bet9ja, and partake in the exciting world of top-notch sports betting? The Bet9ja webpage is one of the most sought-after betting platforms in Nigeria, it is also designed to help new punters create a user account by following an easy and fast registration process which is written below.

1. Visit the Bet9ja official website and click on top right corner of the webpage.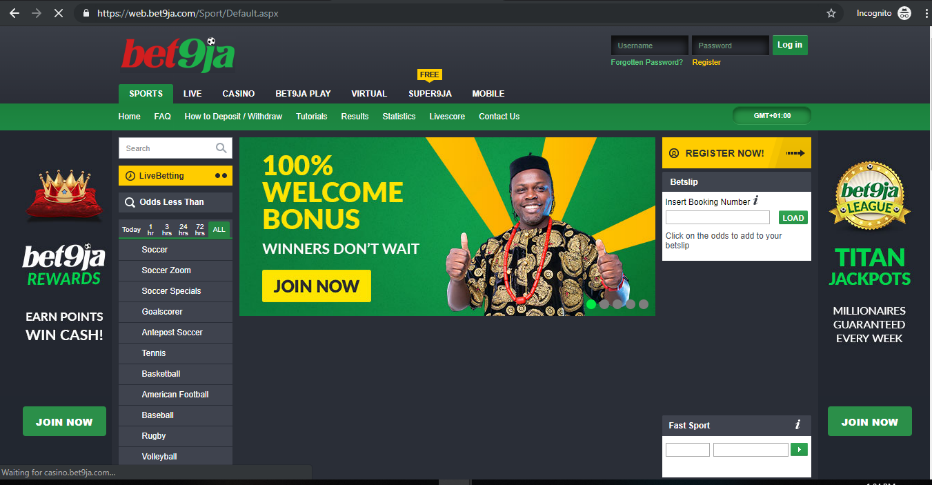 2. Once the registration menu is opened, enter your personal information as required by the form provided. All details must be accurate as this may subsequently affect withdrawals of winnings from the website in the future.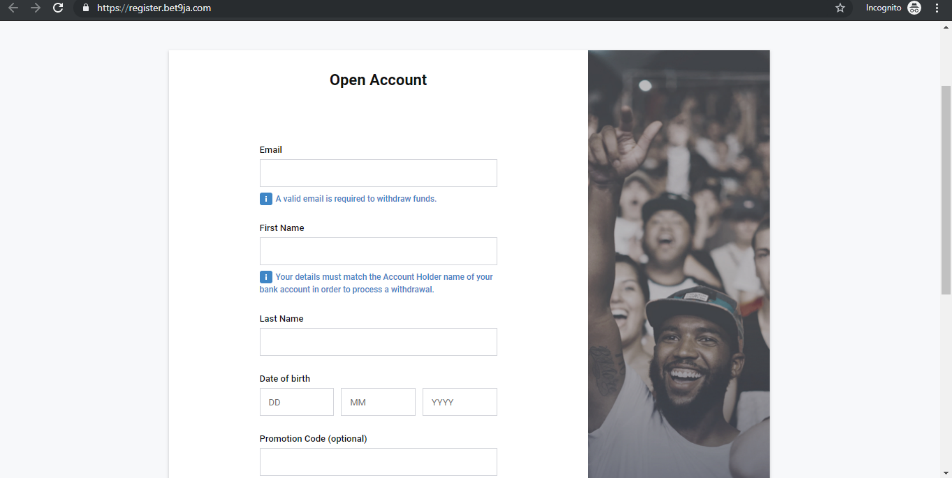 3. Tick the box which confirms that you have carefully read all the terms and conditions of registration.
4. An invitation link will be sent to your email, click on the link and it will redirect you back to the Bet9ja webpage. You can now login with your chosen user ID and password.