LionsBet is one the most preferred online betting platform among Nigerian punters. This mainly because of their innovation website and their fast paying method. On this site, there are divers sports games to cater to every sports fanatics who would like to stake real money on the competitive odds offered on the website. Here is how you can become a LionsBet punter.

1. Visit the LionsBet official website on www.lionsbet.com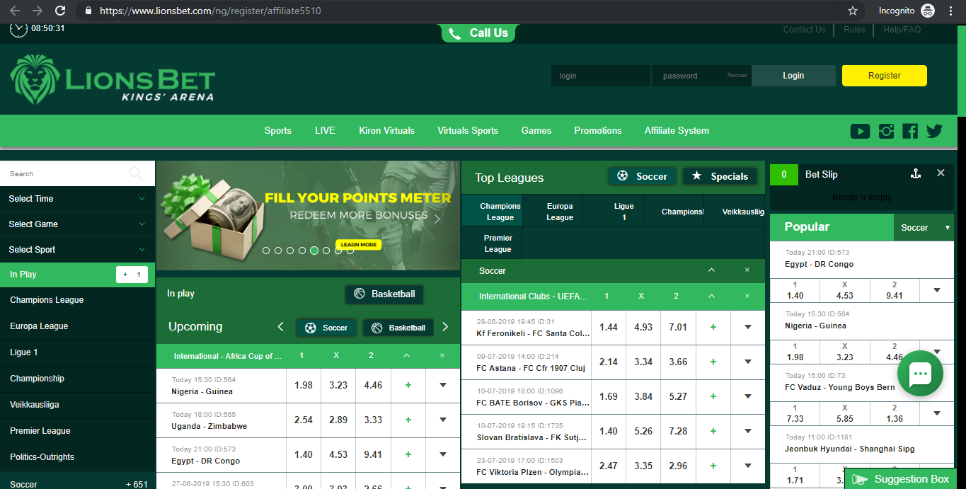 2. Select Nigeria in the list of countries and click on "Go"
3. On the LionsBet homepage, click on "register" just beside the login button.


4. Fill in the required details including your email address, mobile number and date of birth.
5. Click on "sign up" at the bottom of the page. You will receive a confirmation email and you will be sent a set of instructions on how to complete your registration. Follow through with these instructions and your account will be verified and ready to use in a matter of minutes.