One of the most popular betting websites in Nigeria that cater to sports fanatics who like to stake money on their favourite games, NaijaBet offers nothing but quality bookmaking services. The NaijaBet website features several games and leagues, as well as competitive odds that gives punters an edge in betting. To become part of millions of Nigerians enjoying the online sports betting offered by NaijaBet, follow this guide.

1. Enter www.naijabet.com in the URL box of your internet enabled devices.
2. Go to the top of the webpage and click on "join now".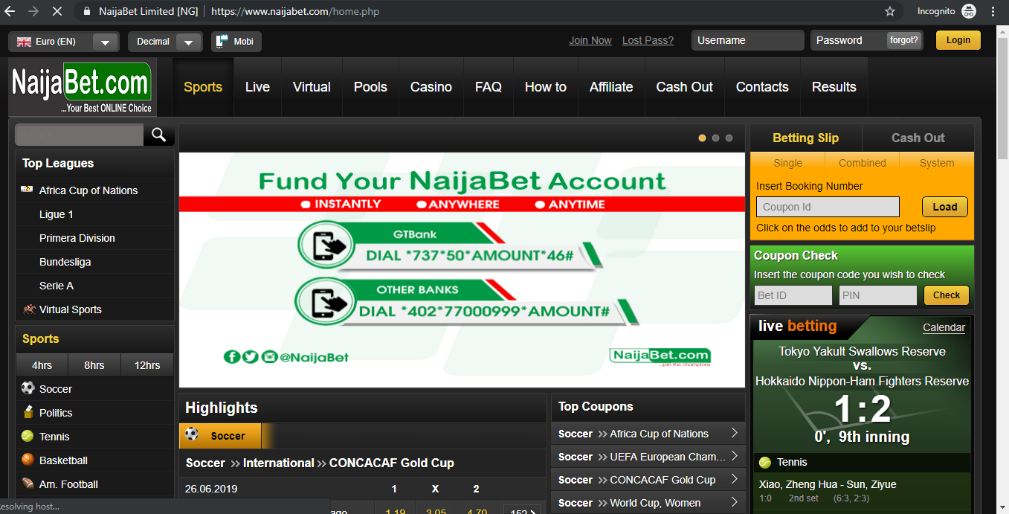 3. Fill in your personal data, account data, address details and read and confirm that you have read the terms and conditions by ticking the box next to it.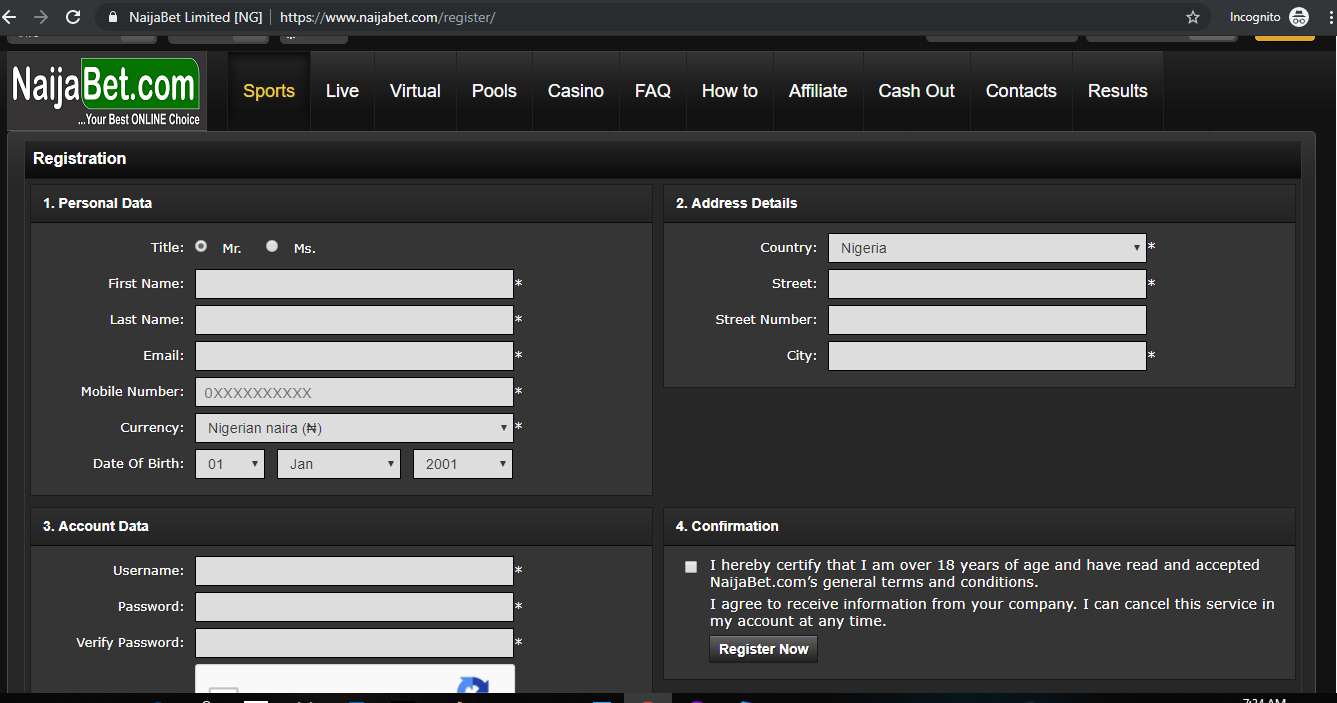 4. Proceed to click on register now. Once a verification email has been sent to your email, and you have clicked on the link sent to you, you are now eligible to log into your new account.