SportyBet is one of the leading online bookmakers who cater to punters across Africa including Nigeria. This sports betting websites offers a plethora of betting options to sports lovers and virtual betting aficionados. The SportyBet website comes with lots of interesting features and is super easy to use. Below is a guide on how to create a user account the betting website.

1. Through you're the web browser of any internet-enabled device you are using, visit the SportyBet portal.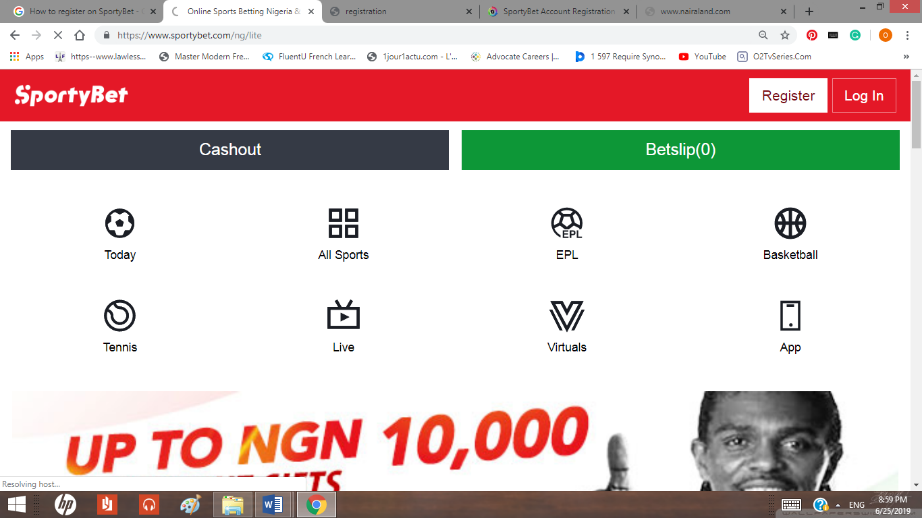 2. Click on "register" just beside the login button.
3. Fill out the form provided with your phone number, set your account password and click on create account.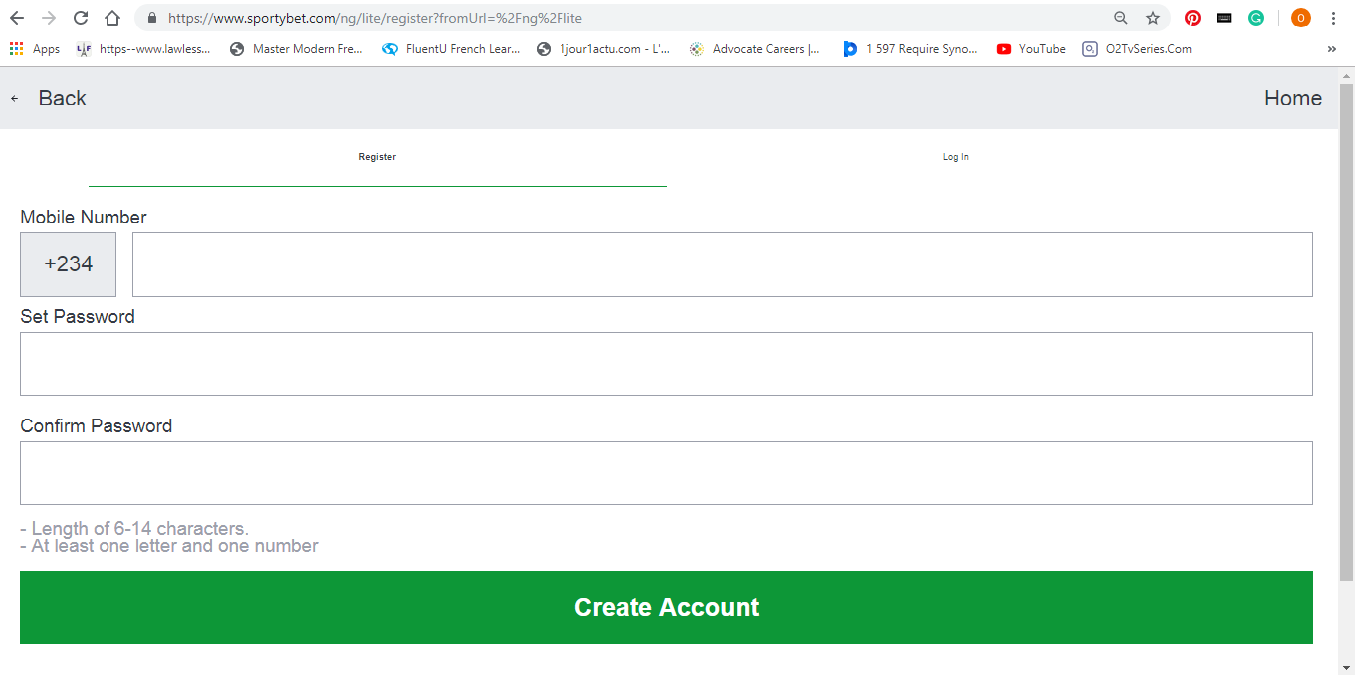 4. An account creation token SMS will be sent to you, enter it in the field provided and click on "complete registration".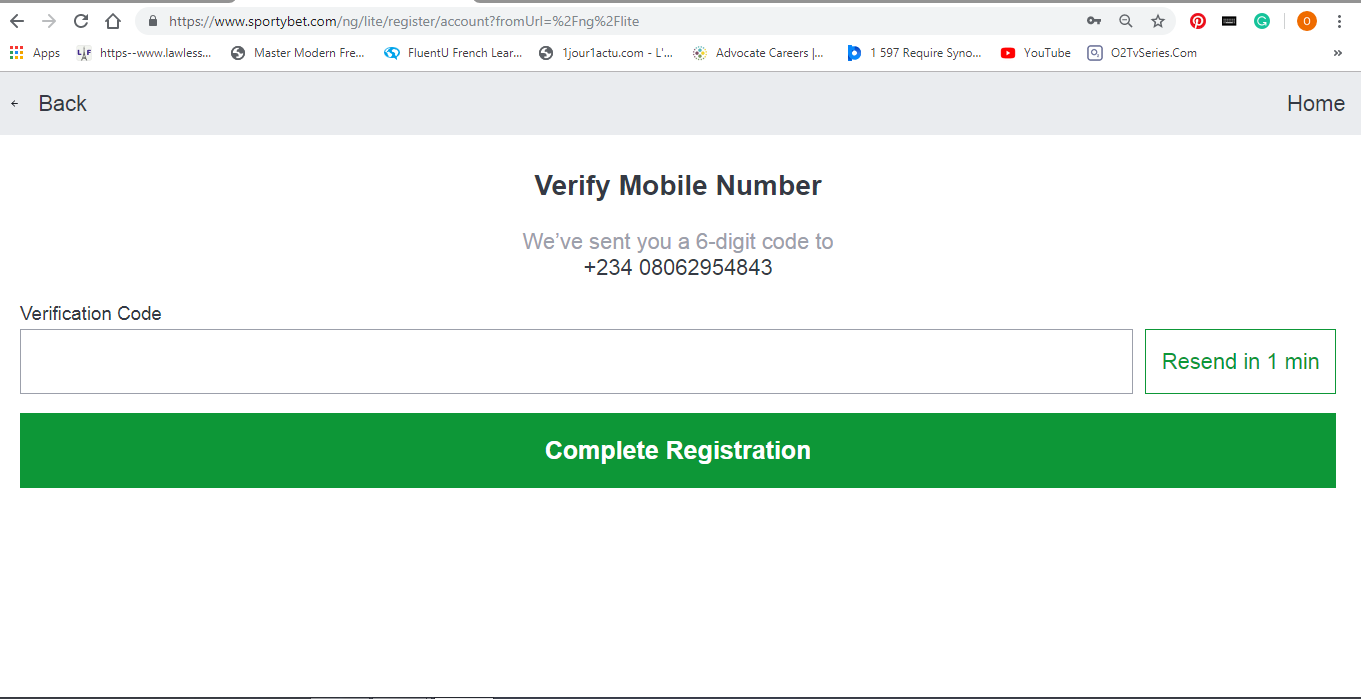 5. You will be automatically logged into your account and you can now make deposits and place bets.