It is quite excruciating when you find it impossible to log in to your user account, and you can't seem to remember the password you chose while creating your account. Getting locked out of your Bet9ja account does not mean you have to create another account, you continue betting with your old account. Follow our easy guide to reset your password and regain access into you Bet9ja account.
1. Visit the Bet9ja website and click on login.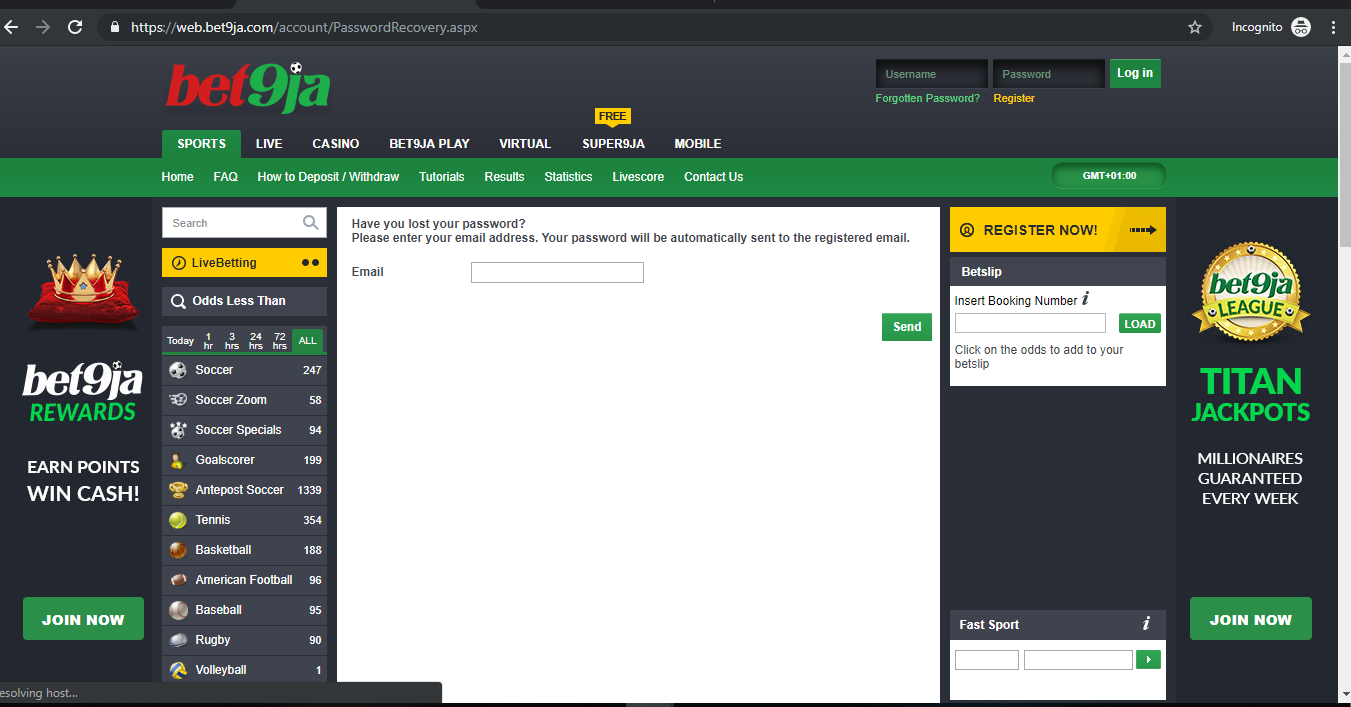 2. Below the login fields, click on 'password forgotten'
3. In the password recovery page, provide correct information in the required fields. This will prompt an email to be sent to you on how to reset your password.
4. Follow the instructions carefully and a new email will be sent to you.
5. Use the email to login and regain access to you user account.