Oftentimes, punters forget their login details and get locked out of their account. On the LionsBet website verified punters can retrieve their passwords and regain authorized access into their account by following the process listed below.
1. Visit www.lionsbet.com through your browser and click on "recover" which is located at the top right corner of the webpage.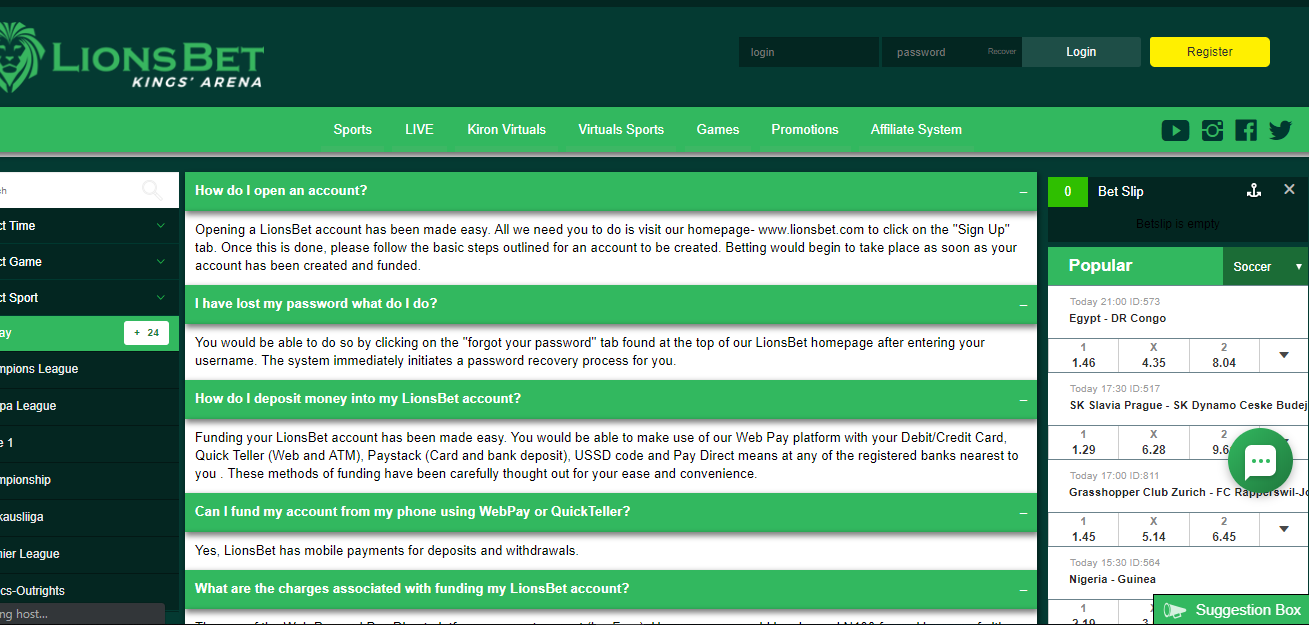 2. A pop up lobby gives you the option to choose a password recovery method.
3. You either choose Email or SMS.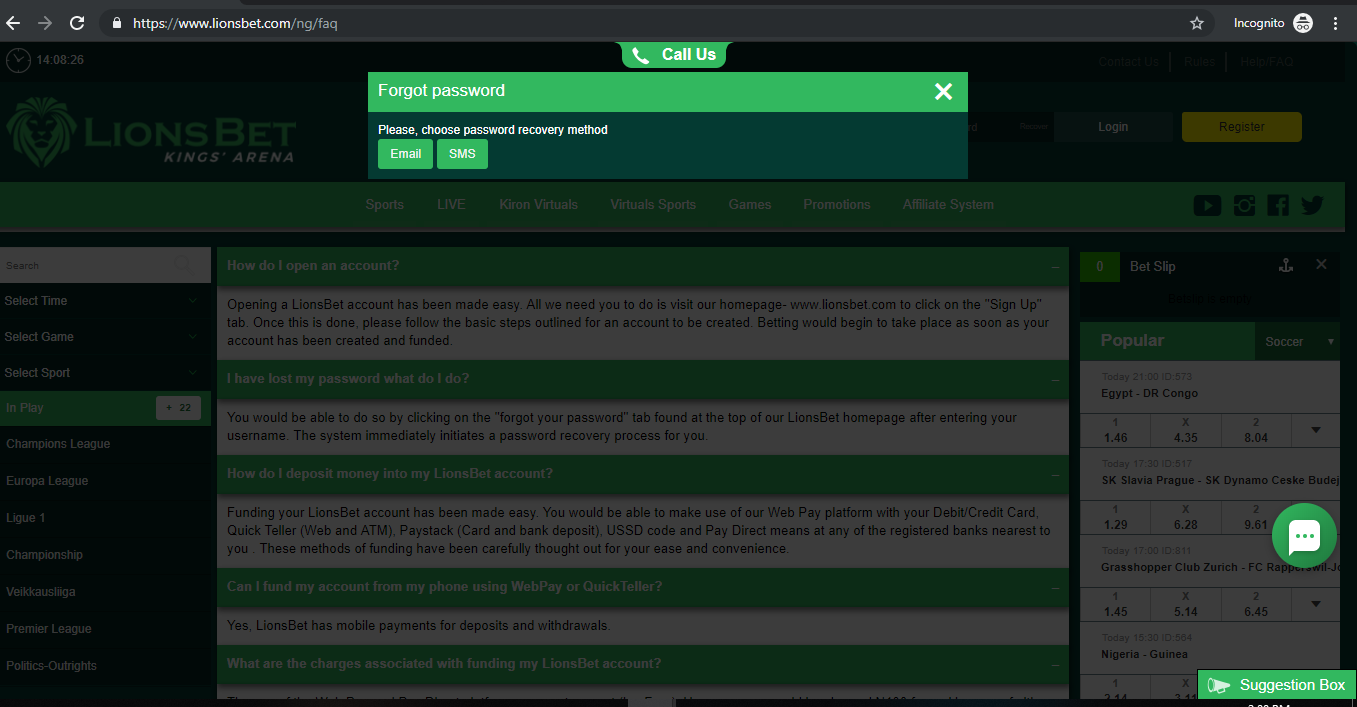 4. If you choose email, you will be required to enter the email address you registered with in a box. This will prompt a recovery link to be sent to your email address. Follow the link to retrieve you password.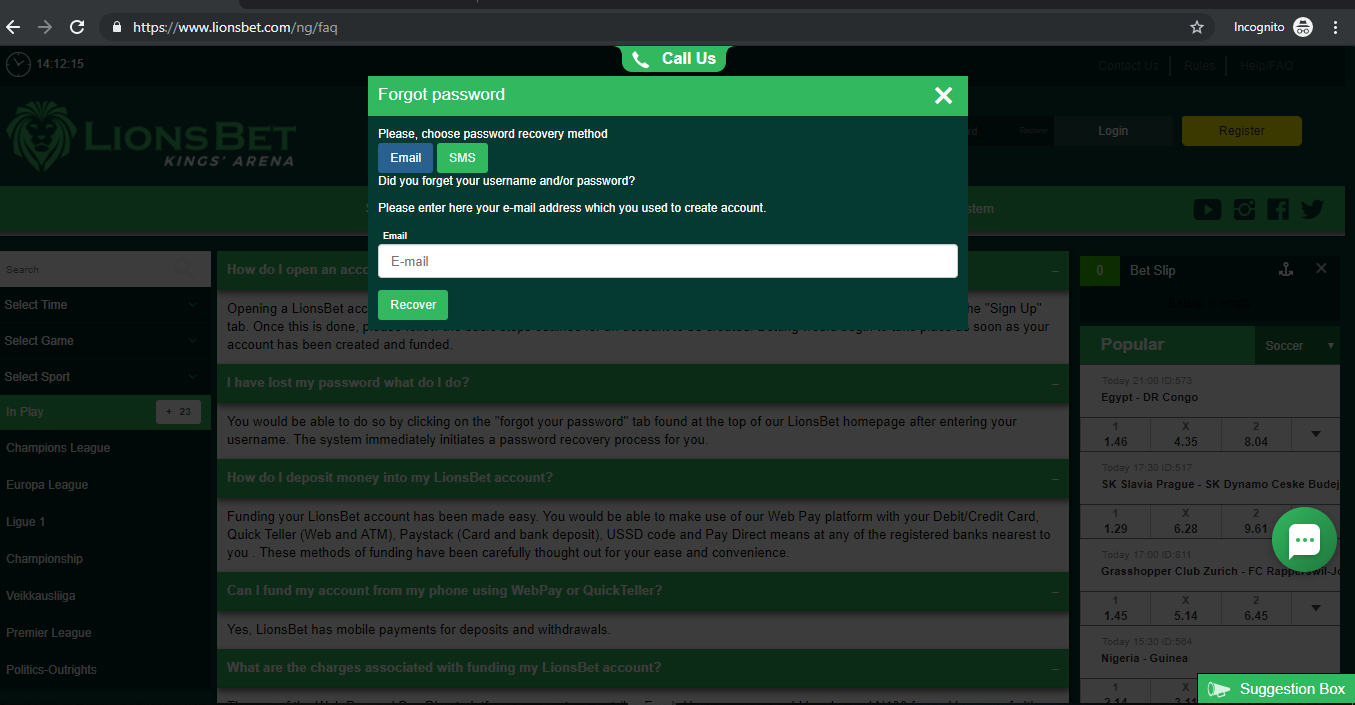 5. The SMS option will require you to enter the mobile number which you used to create your account. This will prompt your password to be instantly sent to your mobile phone via SMS.