What happens when you get logged out of your account and can't recall your login information?
Most times punters forget their password a while after creating a user account on any website, this is totally normal. Fortunately, forgetting the password won't make you lose your account with all your betting history and winning. You can get your account back in a matter of hours if you follow these easy guide;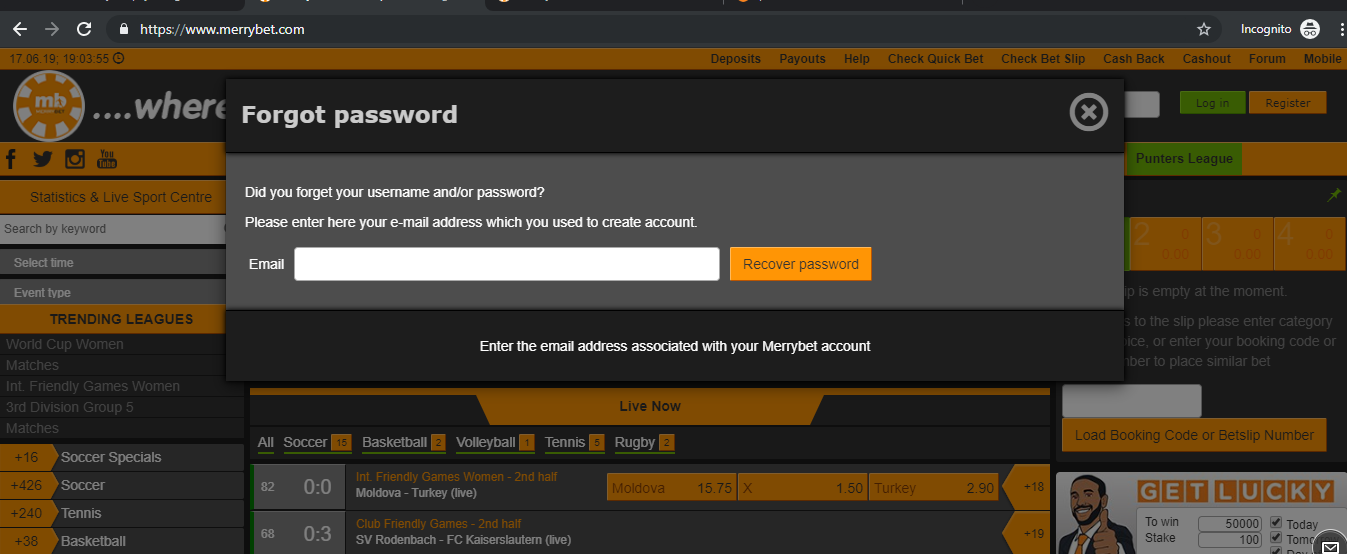 1. Visit the MerryBet official website.
2. Under the login column, click on "lost login details?"
3. A pop up box will appear instantly. Enter your recovery email in the field provided.
4. An email will be sent to you on how to recover your account in the safest way possible.
5. Follow the instructions sent. A call or message will be put through to you to give you your new login details.