Losing a password to your old account shouldn't mean you have to create a new one. NaijaBet website makes it easy for punters to regain full access into their old user account even if they can't remember their password. These list of instructions will guide you on how to get a new password, so that you can login into your Naijabet user account.
1. Visit the Naijabet website (www.naijabet.com) through your web browser and click on "forgot?" on the top right corner of the webpage.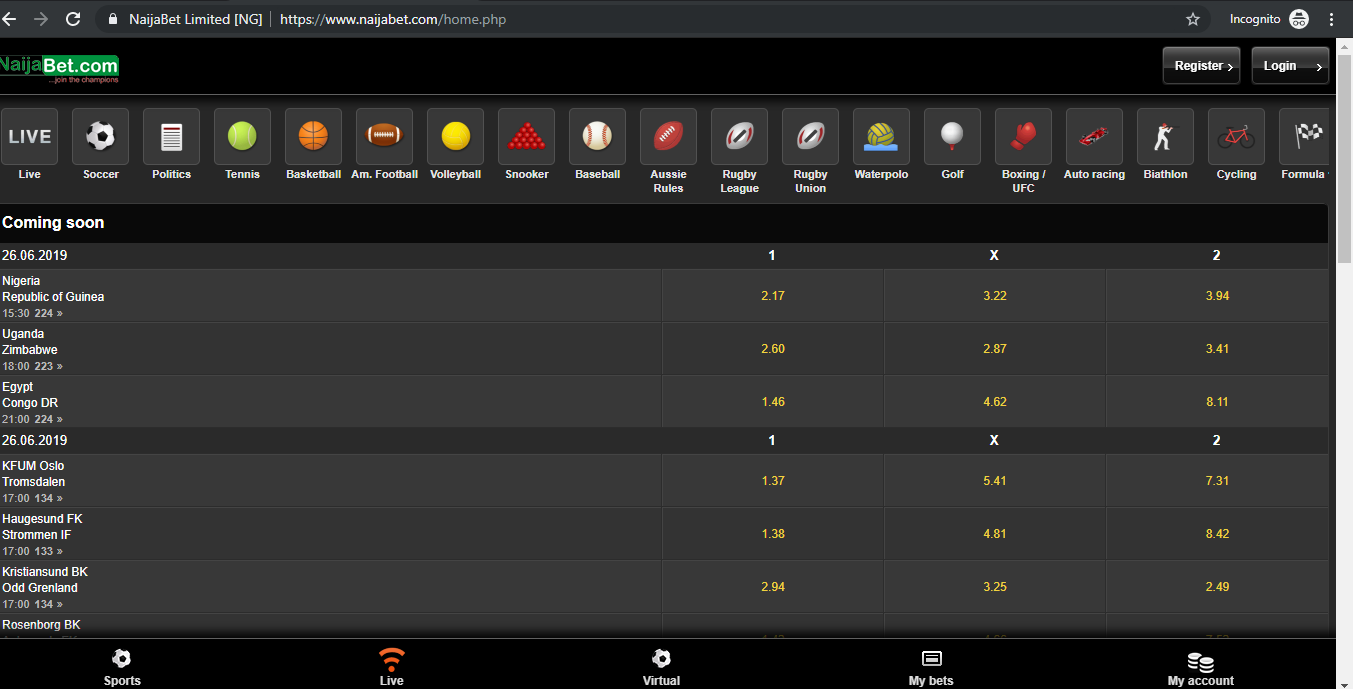 2. Click on "register"
3. Enter the email address you registered with and your username in the two boxes provide and click on proceed.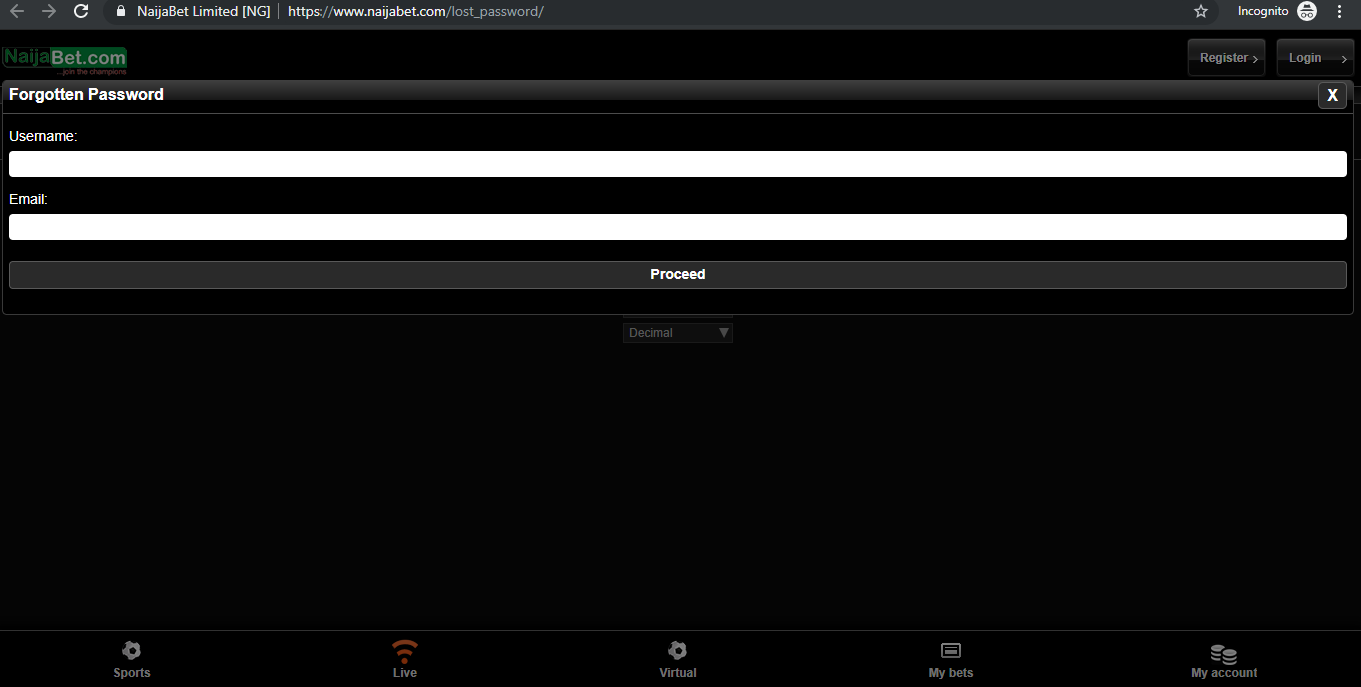 4. Check you inbox or spam for a message from Naijabet. Your new login details will be sent to you.
5. Use these details to login and reset your password to your preferred password. You can also change your username through this process.