Surebet247 is a popular Nigerian sports betting company that offers bookmaking services both online and in several outlets across the country. For convenience, many punters prefer betting in the comfort of their homes through the Surebet247 betting website. One of issues that comes with betting online is forgetting user ID or password. Luckily for Surebet247 punters they can reset their login details with the few easy steps which we have listed below.
1. Visit the Surebet247 website through your web browser and click "lost password" on the top right corner of the webpage.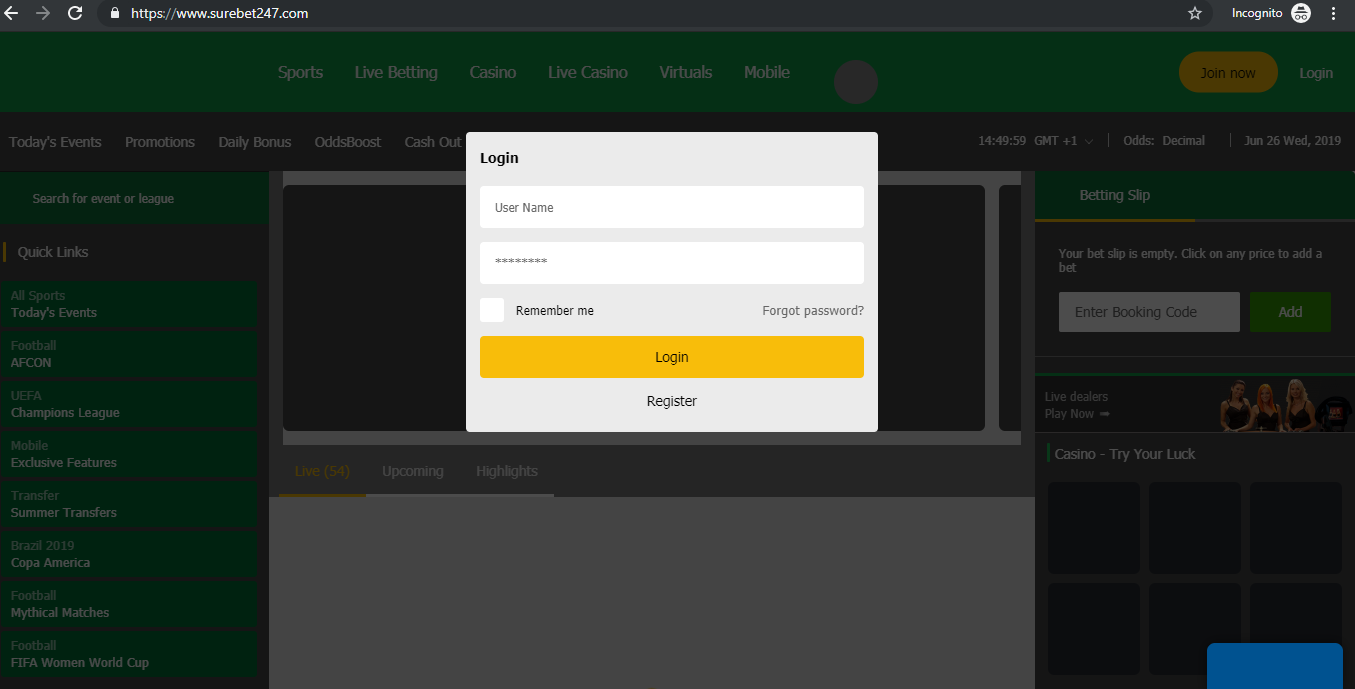 2. Enter your registered email address in the field provided.
3. Check your mail box or spam for a link which will lead to a webpage when you click on it.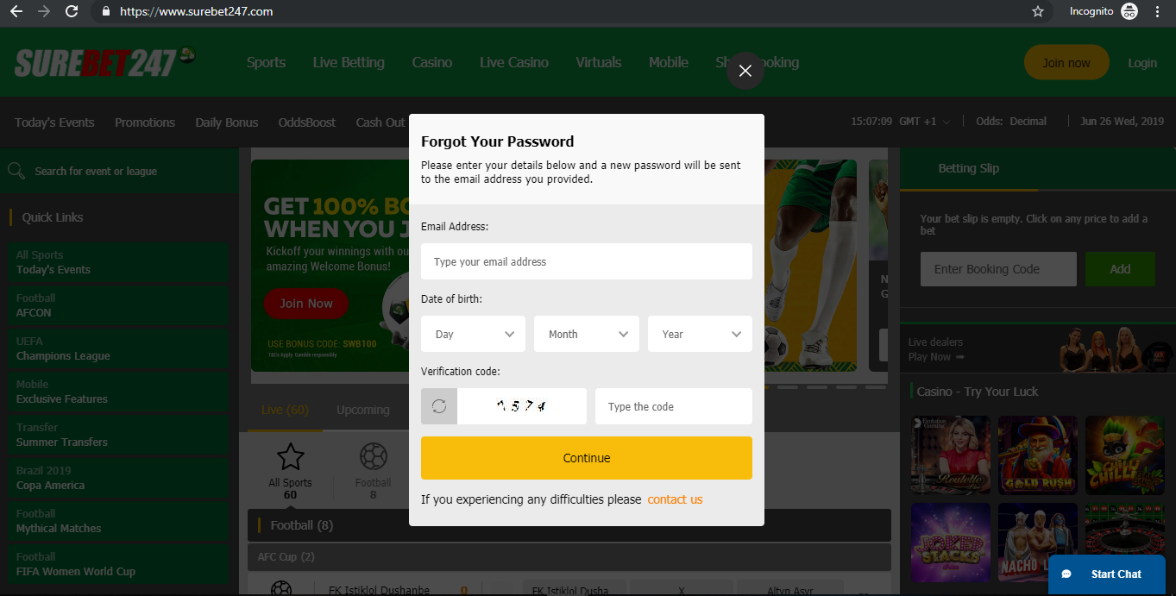 4. Fill in your new password or username in the fields provided on the webpage.
5. Login with your new details and continue betting on your old account.