Winners Golden Bet is a Nigerian online betting website founded in 2013. Apart from the wide range of betting services offered, the WGB website is designed to make usability easy and straightforward for players. The website is not only simple and sleek, bettor's security is guaranteed by the high-end encryption technology used on the site. One of the problems punters encounter regularly is being logged out of their own account to due to forgetting passwords or usernames used to create their account. Here is a clear guide on how to reset you login details on your WGB account.
1. Visit the WGB website through your web browser and click on "lost login details" at the top right corner.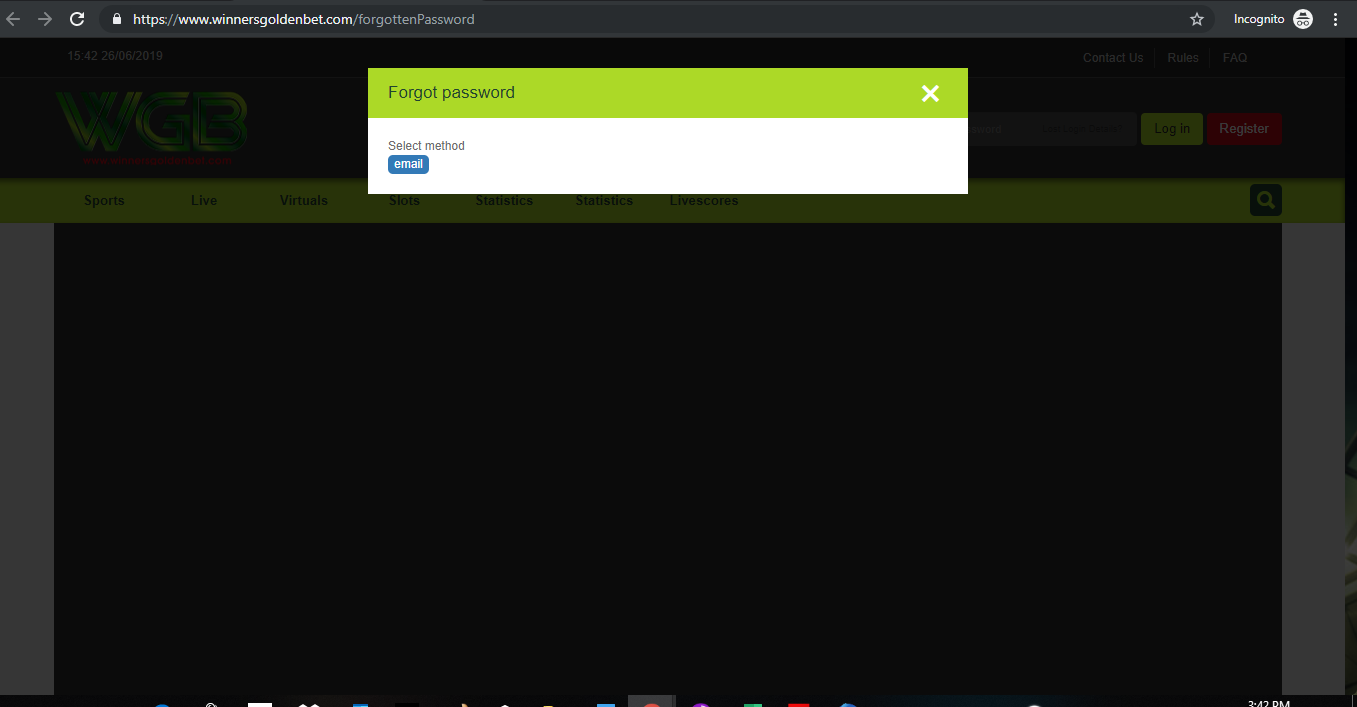 2. Select the method you would like to use to recover your account. The email option is usually the only option available.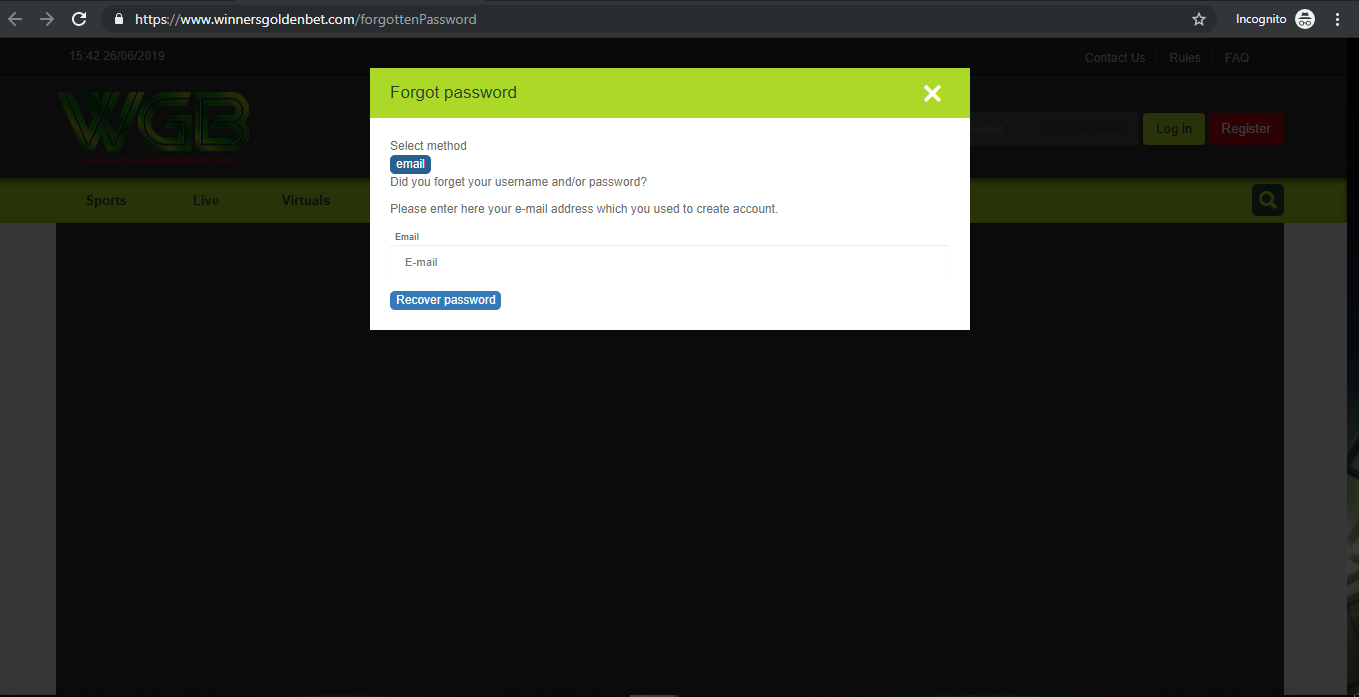 3. Enter the email address which was used to open the account and click on "recover password".
4. Further instructions will be sent to your email, you are required to provide exact information to get your account back.