1960Bet is an online sports betting platform aimed at providing online bookmaking services to Nigerians. Nigerian punters who prefer to engage in sports betting through their internet- enabled computers and mobile devices will find the 1960Bet easy to use and withdraw payouts from. For registered players who have won one or several bets they have placed and wish to have their earnings transferred to their bank account, this below guide describes a quick and easy process on how to do it.

1. Visit the 1960 website and sign in with your User ID.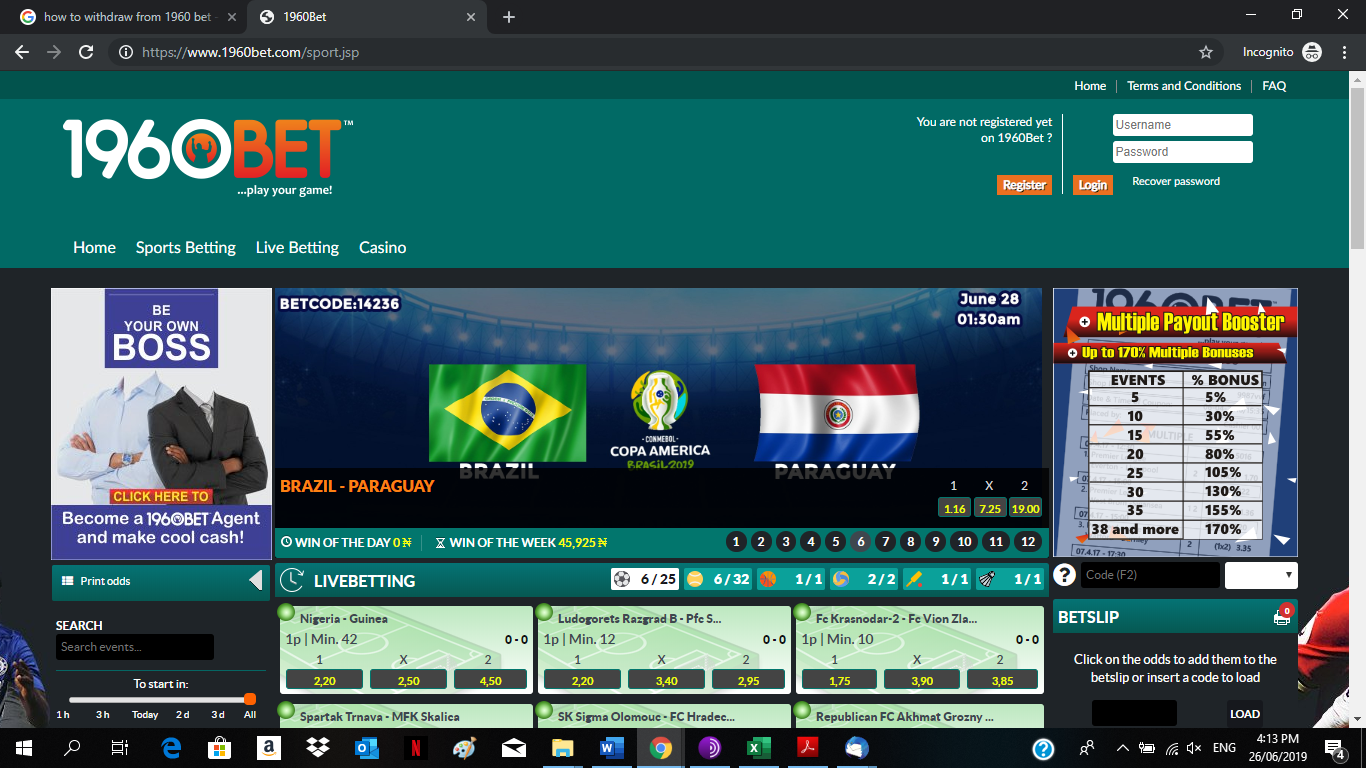 2. Click on "payouts" at the top of the homepage.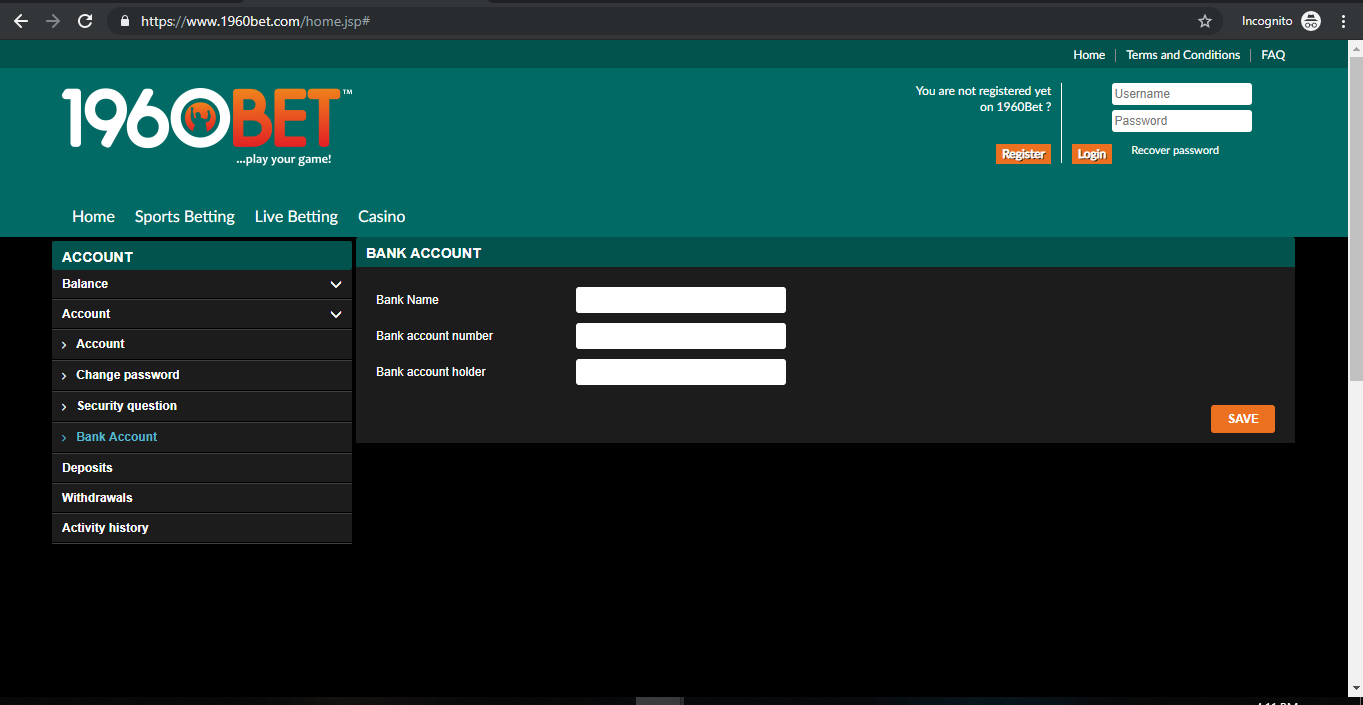 3. Enter your bank account name, number and the type of account in the boxes provided.
4. Enter the amount you wish to withdraw below you account details, click on "next" and proceed to confirm the information you have submitted by clicking on "confirm". Your bank account will be credited with your winnings within 48 – 72 business hours.