The aim of all punters staking real money on odds is to win and eventually get their winnings in form of real cash. However, this expectation can be shattered when punters don't know how to go through the right steps when trying to withdraw their winnings. Here is simple guide on how to successfully withdraw your winnings on the Bet9ja website as a registered user.

1. Once you are sure you have won with the odds you placed on a particular game, visit the Bet9ja website and click on "My account".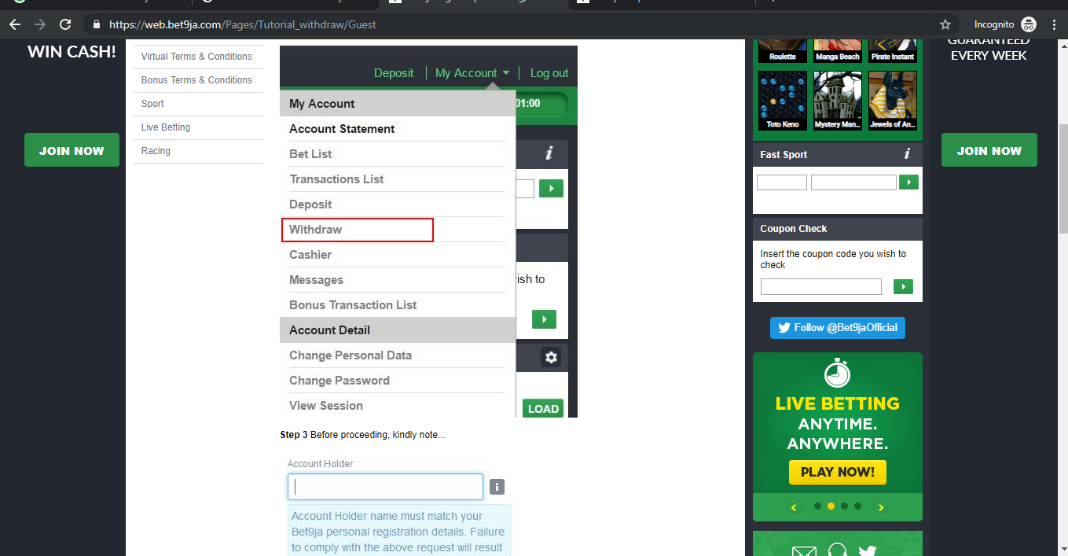 2. Proceed to click on "Withdraw" and carefully prove your account holder's name to avoid getting your account suspended.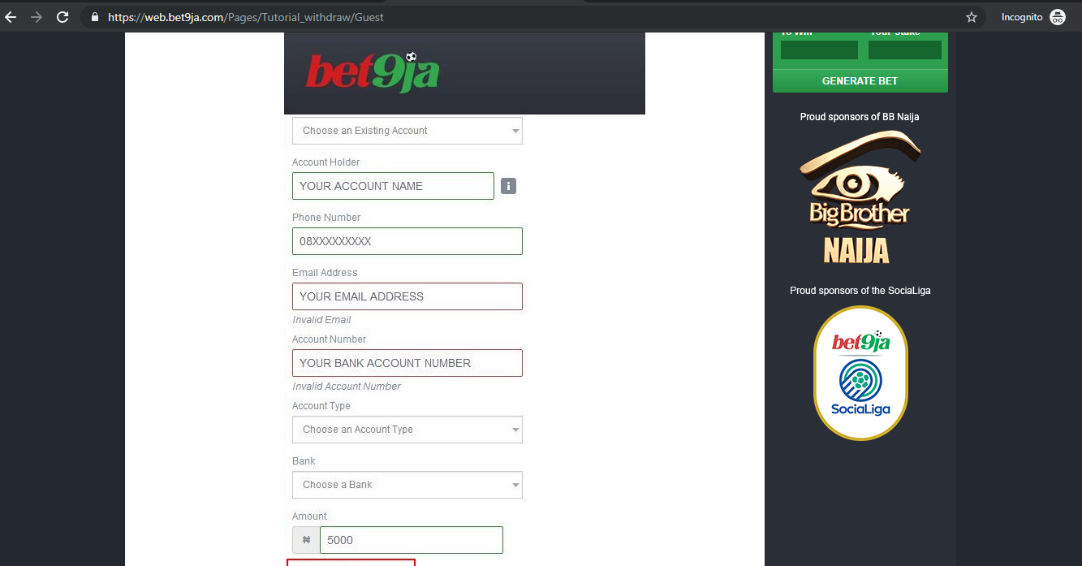 3. Proceed to fill the fields provided for your email, bank account details and physical address. After correctly filling these information, enter the amount you wish to withdraw from your winnings (must be between #5000 to #9,999,999 )

4. Click on the "confirm button to submit the information you have provided and your withdrawal will immediately be processed.