Merrybet betting website was established in 2013 in a time when the Nigerian betting industry was still scarcely populated with quality online betting options. Since its establishment, they have served as a viable alternative for some and the main betting website for others.
Though they might not necessarily be the best betting option, they have maintained a favourable market share and are getting better by the day due to the diverse options they avail to punters.
With a betting license from the Lagos State Licensing Board (LSLB), they have been delivering a plethora of quality betting options which ranges across all genres of sports and virtual games for residents within and outside Lagos.
All the necessary boxes required to maximize customer satisfaction
Desktop & Mobile Betting
Merrybet betting website is a carefully designed website that tick all the necessary boxes required to maximize customer satisfaction. With a not too flashy but decent user interface, punters who are not too savvy with the internet will also have a good web experience as web navigation is relatively easy and quick.
The homepage contains the main gaming catalogues at the top of the bar, the categories of sports available on the left and your automated bet slip on the right. With this, you can easily place single or multiple bets in a few seconds after login.
Regardless of the device, you intend to access their website with, Merrybet made sure you never have to worry about incompatibility issue by making their website highly responsive to any device. In other words, the wonderful user experience is not limited to users who access the internet via a desktop computer for Android, Windows and iOS-powered smartphones also enjoy this smooth experience.
Android and iOs OS users also have the additional option of accessing the website via the mobile apps created for the two OS respectively. Due to the ease of access that comes with using this app, Merrybet now has an increasing number of punters who access their services through the app.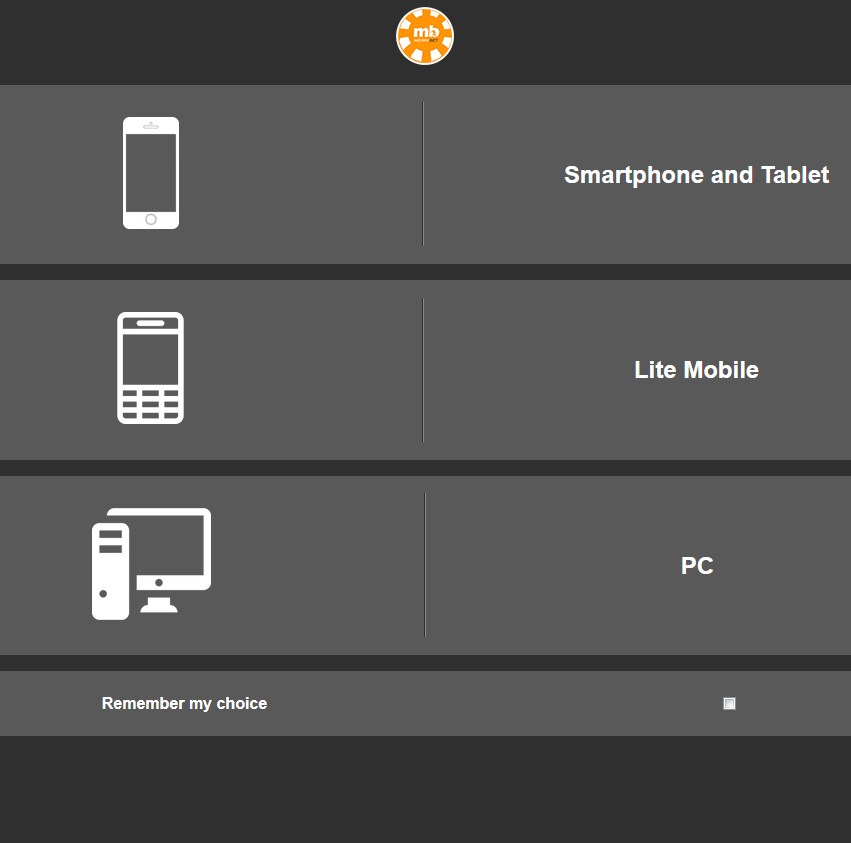 Features & advantages
Being a Nigerian betting website, they understand that they have to provide similar or better features to attract punters and build their clientele.
Regardless of your choice of sports, you will always find multiple choices to choose from as they offer clients a wide array of betting options to alternate from. They host all major and obscure forms of sports and virtual games in abundance.
Apart from the usual features, Merrybet also offers its punters and visitors the opportunity to use the statistics centre available on its homepage. This offers users lots of relevant and useful information about sports in general. The information gotten here can be used to analyze games and predict with more accuracy.
Reliability
Ever since its breakthrough into the sportsbook industry, Merrybet has been experiencing steady growth in user base, this cannot be linked to coincidence as most of its users are repeat users who have tasted the quality of service being delivered on a consistent basis. This growth in itself is a testament to the fact that they are in this industry to give punters the best betting experience.
Aside from the above, being a licensed betting firm under the Lagos State Lottery Board (LSLB) is enough assurance that Merrybet is a worthy betting industry. This is because the LSLB does not only undergo security and feasibility checks on any betting firm before issuing the license, it also carries out regular routine checks and regulations on all betting firms operating under its license to ensure absolute compliance at all times.
Not only does Merrybet assures you of fair dealings at all times when you transact with them, you can also sleep with your two eyes closed without having to worry about the security of your personal data because their team of engineers are always on the look-out for the best method to prevent data leaks of any form. Presently, they use the latest SSL encryption technology to ensure that information shared across the internet is not available to a third-party user.
Betting options, in-play, live streaming
Just like the other leading betting firms in Nigeria, Merrybet also offers various betting options to punters. Let's take a look at some of the major games available.
It is an open secret that football betting takes precedence over other types of betting option in Nigeria due to a large number of supporters it has, Merrybet also shares in this sentiment by showing a little bias towards football games.
However, it was still able to provide up to 23 types of sports besides football which further increased betting options for punters. Some of them are basketball, tennis, NFL, rugby, cricket and many others.
Just like the other top betting firms in Nigeria, the fact that a game has commenced does not deprive you of placing stakes on the said game. At Merrybet, you are not only allowed to place stakes on live games, commentaries are available for most games and some games have the live-streaming option.
Not only are you pampered with plenty of real games to choose from, Merrybet also offers its punters the opportunity to place stakes in virtual games that are almost a replica of real games in terms of video quality. Presently, there is VHorse racing, VFootball, VBasketball and VDog racing.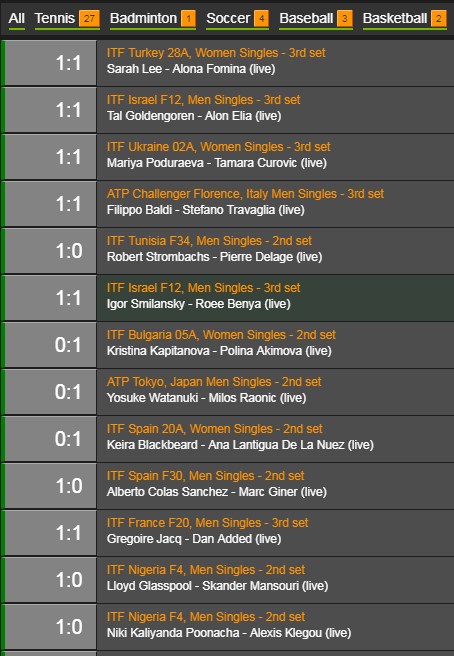 Betting Limits
Merrybet maintained the industry standard of 50naira as the minimum stake that can be placed on any game or accumulation of games. However, there is no uniform maximum stake for the games offered by Merrybet.
As a player-centered establishment, it runs several awareness campaigns about the need to gamble responsibly and steps to take in the event that one is becoming obsessed with winning.
You can get as high as 50% of your friend's first loss
Bonuses and Promotional offers
If you are looking for a betting firm with sign-up bonus, you are advised to try another betting website because Merrybet does not have such a bonus offer. However, it offers several promotional offers on an occasional basis to punters (though within a short period).
In the event that it's just a game that defers you from winning in an accumulative slip of at least 5 games, Merrybet will be willing to offer you a reimbursement fee of up to 5% of your loss as long as you are willing to claim it.
In as much as they will not offer you a bonus when you sign up, you can get as high as 50% of your friend's first loss if they were referred to Merrybet by you.
Rules and Registration
As an LSLB complaint firm, all prospective customers must be at least 18 years old before they can be allowed to place a bet on Merrybet betting website. Punters are required to provide basic information like full name, Date of Birth, Full Address during the sign-up process (this can be completed under a minute) and further verification is usually carried out before customers can make their first withdrawal.
In addition, all punters must agree to Merrybet's terms and conditions which are stated exclusively on their website before they can be allowed to place stakes on any game (s) hosted. The implication of this is that punters willing to use the services of Merrybet must at all times acquaint themselves with its latest rules and conditions.
Deposit and Withdrawal features
The payment and withdrawal option provided by Merrybet is the industry standard for all betting firms in Nigeria.
You can make payment through bank transfer, Quickteller, the use of Perfect Money, bank-issued cards or through a Merrybet pay agent. For those that will be willing to make payment through bank deposit; First Bank Nigeria PLC, Diamond Bank and Zenith Bank are your only options.
The minimum and maximum withdrawals you can make in a day are ₦2,000 and ₦500,000 respectively. All withdrawals are carried out through bank transfer alone.
All things being equal, a payout is usually completed in a maximum of 24hours after initiating the process.
Customer support
Merrybet might not necessarily be your best option with regards to competitive odds or promotional offers, their attitude and zeal towards solving customer complaint is awesome.
With a team of highly-skilled customer care agent, you can be assured of quality service delivery any time you post a complaint or enquiry relating to your account or gaming options.
As contained on their official website, they can be reached via any of the following options:
Email: support@merrybet.com
Telephone: 08147196465 (Deposits), 08166382000 (Payouts) 08059061372 (Betslips)